Edwin A. Valentijn's Homepage
Department of Astronomy University of Groningen The Netherlands
Professor in Astronomical Information Technology at the University of Groningen, since Dec 2005.

Coordinating the Target/Target Fieldlab project and leading OmegaCEN a National datacenter for wide field astronomical imaging, supported by the Netherlands Research School for Astronomy NOVA.

OmegaCEN is building and supporting advanced Survey Information Systems. At the center, ~17 staff and PhDs are involved in research and development of data basing and processing of very large data sets. OmegaCEN develops and supports the data handling of o.a. OmegaCAM@VST, MUSE@VLT, Micado@ELT, the Euclid satellite and researches dark matter/theories of gravity and infrastructure for Open Science and data validation.


Founder of OmegaCEN (2002), Astro-WISE (2001), Target (2008), Target Holding bv (2009), Intrinfo (2009), Stichting Infoversum (2012), Infoversum Producties bv (2012), "The Information Universe" (2008, 2015, 2018), Target Proeftuin (2018)

An interview on RTV Noord on the Euclid satellite - Feb 2014
An interview about my views on Big Data by Fast Moving Targets in de series "De Voorste linie" Dec 2013
short version and full unedited version

Chairing The Information Universe Conference
The second edition took place 3-6 July 2018 in DOTliveplanetarium Groningen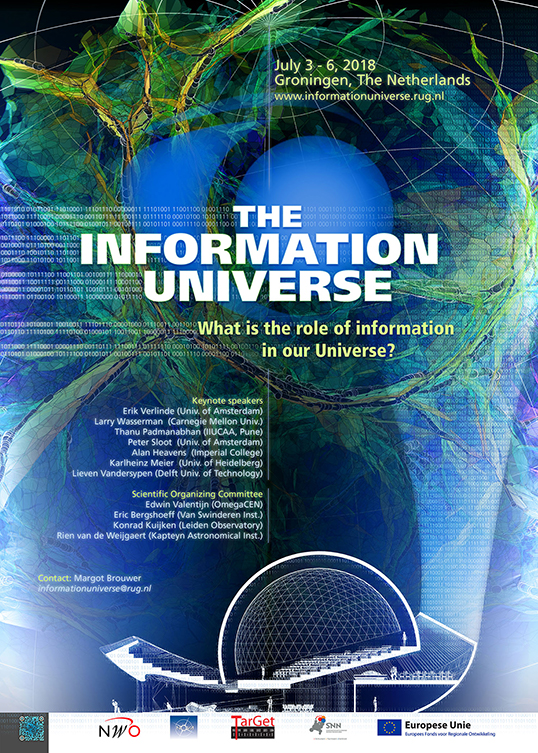 The first Information Universe Conference was held at the Infoversum Groningen- Oct 2015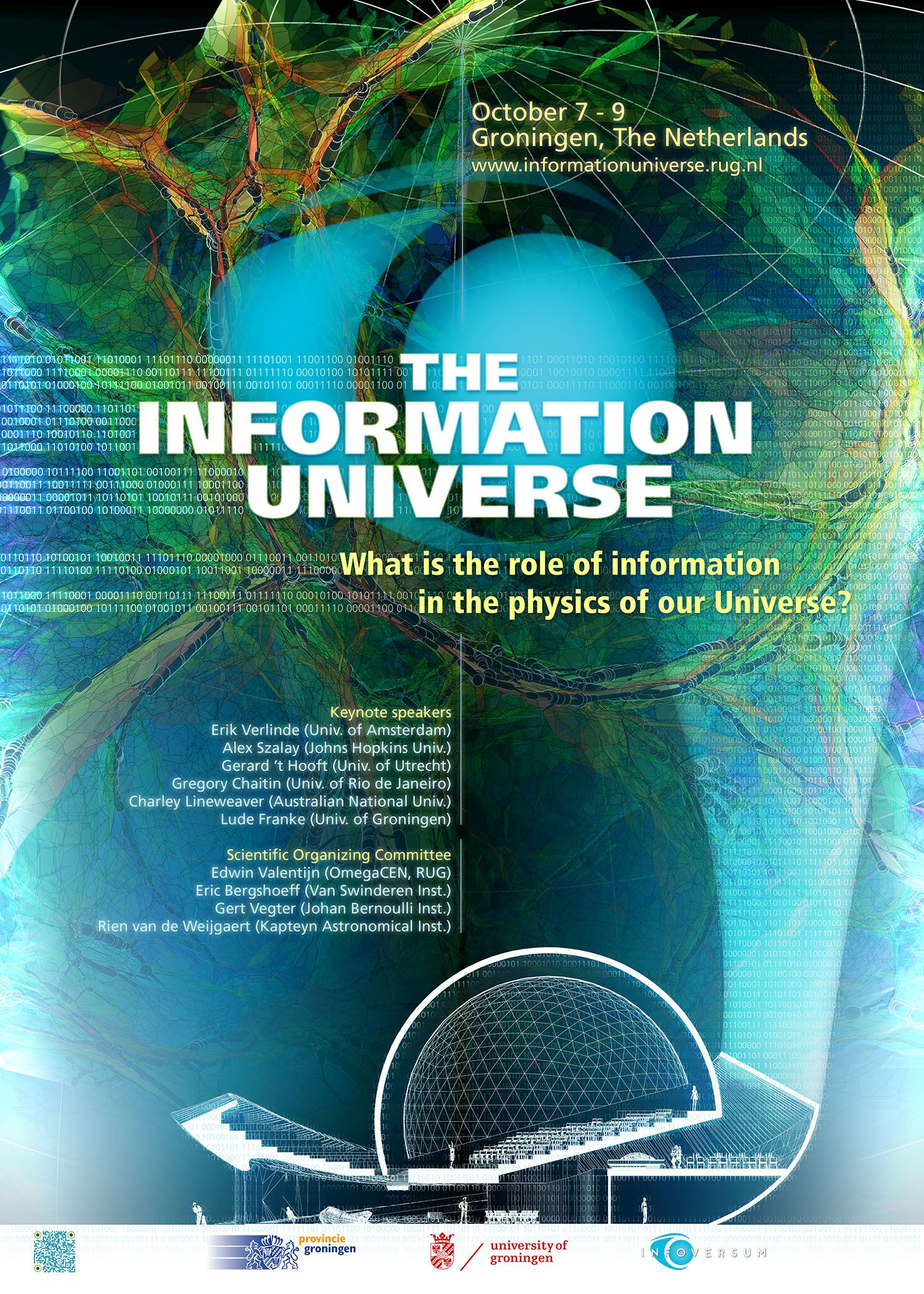 On 13 May 2008 I gave a public lecture (oratie) at the occasion of my formal inauguration:

The Information Universe
.pdf of the lecture - booklet ISBN 978-90-367-3473-8