Welcome to Kapteyn ISM Group
Insterstellar Medium (ISM) Group at the Kapteyn Astronomical Institute
University of Groningen, The Netherlands
The group is led by Floris van der Tak and Inga Kamp
Read More
Interstellar Medium
Interstellar medium both in the Milky Way and other galaxies
Star Formation
Low and Massive Star Formation in the Galaxy and star formation activity
Disks in Star Forming Regions
Disk formation and their chemical and physical evolution in star forming regions
Asteroids
The formation of asteroids and their role in space and life
Planet and Satellite Formation
The formation of planets and their moons using numerical models and observations
Receivers
Bolometers and Heterodyne receivers with the collaboration of SRON
Exoplanets and Astrobiology
The atmosphere of exoplanets and life in space
About Us
ISM Group Members at Kapteyn Astronomical Institute and
SRON - Netherlands Institute for Space Research

Prof. Dr. Floris F. S. van der Tak
Personal Webpage
Prof. Dr. Inga Kamp
Personal Webpage
Dr. Russell Shipman
Dr. Fred Lahuis
Dr. Michael "Migo" Mueller
Dr. Christian Rab
Kateryna Frantseva MSc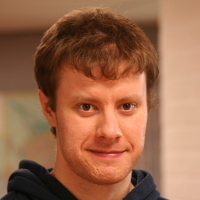 William J. Pearson MSci
Personal Webpage
Umit Kavak MSc
Personal Webpage
Nick Oberg MSc
Personal Webpage
DIANA Project
DIANA is an European Framework Seven (FP7) project, SPACE-2011 collaboration, project no 284405, which conducts a systematic collection and coherent analysis of observational data from the birth-places of extrasolar planets, the so-called protoplanetary discs. DIANA stands for DIscANAlysis.
SAFARI/SPICA Project
SPICA is a joint European-Japanese project under phase-A study at ESA: an infrared space observatory with a large, cryogenically cooled telescope. One of the instruments on board is SAFARI, a far-IR spectrometer providing instantaneously wavelength coverage of the 34 to 230 micron domain. One of the core objectives of this mission is to trace the gas, dust and ice evolution in planetary systems.
third project
Latest Publications
The papers which have been published by ISM Group Members
Contact
Please indicate 'Question for ISM Group' in subject of your mail