Welcome to Kapteyn ISM Group
Insterstellar Medium (ISM) Group at the Kapteyn Astronomical Institute
University of Groningen, The Netherlands
The group is led by Floris van der Tak and Inga Kamp
Read More
Interstellar Medium
Interstellar medium both in the Milky Way and other galaxies
Star Formation
Duis aute irure dolor in reprehenderit in voluptate velit esse cillum dolore eu fugiat nulla pariatur. Lorem ipsum dolor. reprehenderit
Disks
Duis aute irure dolor in reprehenderit in voluptate velit esse cillum dolore eu fugiat nulla pariatur. Lorem ipsum dolor. reprehenderit
Asteroids
Duis aute irure dolor in reprehenderit in voluptate velit esse cillum dolore eu fugiat nulla pariatur. Lorem ipsum dolor. reprehenderit
Asteroids
Duis aute irure dolor in reprehenderit in voluptate velit esse cillum dolore eu fugiat nulla pariatur. Lorem ipsum dolor. reprehenderit
Asteroids
Duis aute irure dolor in reprehenderit in voluptate velit esse cillum dolore eu fugiat nulla pariatur. Lorem ipsum dolor. reprehenderit
Asteroids
Duis aute irure dolor in reprehenderit in voluptate velit esse cillum dolore eu fugiat nulla pariatur. Lorem ipsum dolor. reprehenderit
About Us
ISM Group Members at Kapteyn Astronomical Institute and
SRON - Netherlands Institute for Space Research

Prof. Dr. Floris F. S. van der Tak
Personal Webpage
Prof. Dr. Inga Kamp
Personal Webpage
Dr. Russell Shipman
Dr. Fred Lahuis
Dr. Michael "Migo" Mueller
Dr. Christian Rab
Aaron Greenwood MSc
Kateryna Frantseva MSc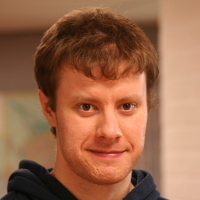 William J. Pearson MSci
Personal Webpage
Umit Kavak MSc
Nick Oberg MSc
Projects
Put some text here!
Prof. Dr. Floris F.S. van der Tak
Prof. Dr. Inga Kamp
Dr. Russell Shipman
Latest Publications
The papers which have been published by ISM Group Members
15
Oct, 2018
Episodic accretion may be a common occurrence in the evolution of young pre-main sequence stars and has important implications for our understanding of star and planet formation. Many fundamental aspects of what drives the accretion physics, however, are still unknown. The ngVLA will be a key t...
Read More
Contact
Please indicate 'Question for ISM Group' in subject of your mail